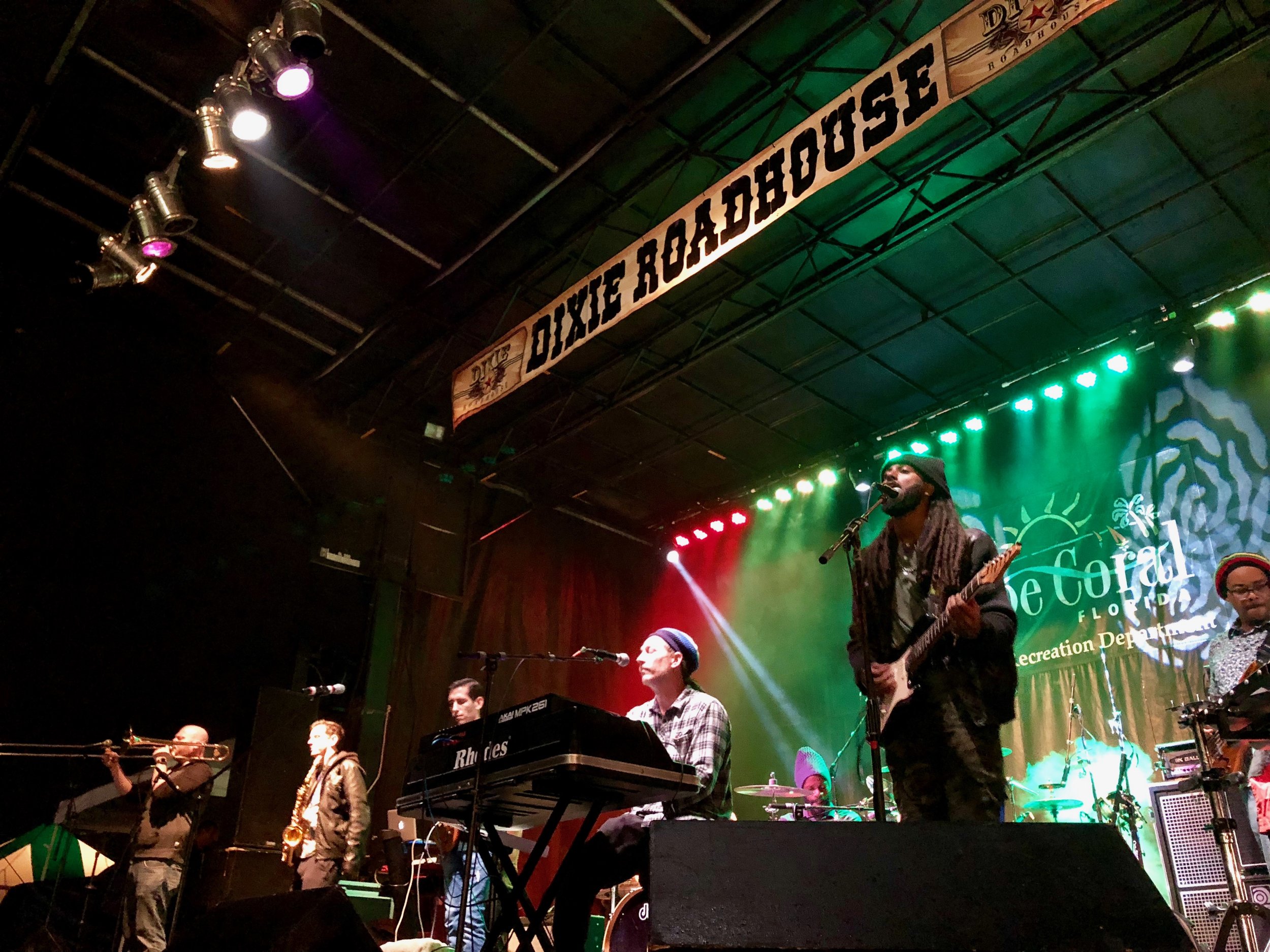 REGGAE MUSIC ON THE RISE...
First add some heavy drum & bass, then sprinkle in some bubble & bang, add a dash of skank, finish it off with some tasty melodies and a conscious message, and wah lah...you've made Reggaebrew!
After 15 years of working in South Florida as a backing musician for reggae greats including Sugar Minott, Leroy Sibbles, Ken Boothe, and Wayne Wonder; I am proud to present my debut album Reggaebrew.
DEAN FISHBACK REGGAE BREW
CREDITS
MUSICIANS
DRUMS - Junior Richards, Maurice Brown, Benbow Creary Samples
BASS - Dean Fishback, Sebastian Ramirez, Steave Nieratka
GUITARS - Benji Baez, Ron Eisner, Chad Moye
KEYBOARDS - Dean Fishback, Andrew "Drew Keys" Stoch, Jayme Glusman
ALTO SAX - John Provenzano
TROMBONE - Danny Larghi
TRUMPET - David Burgos
TENOR SAX, FLUTE - Devon Heinrichs
STEEL STRING GUITAR / HARMONICA - Stevie Lee Combs
PERCUSSION - Roobney "Speedy" Ligonde, Nate Largent, Ojay Smith
HAND CLAPS - Gabriel "Militant" Benitez, Oscar "Kokay" Gonzalez, Benji Baez
VOCALS - Dean Fishback, Sahara Smith, Itawe from Locos por Juana
ENGINEERS - Dean Fishback, Paolo Mangones
Recorded and Mixed at 7 HILLS STUDIO, Ft. Lauderdale, FL
Published by REVSOUND Productions ©2017
All songs written, arranged, and produced by Dean Fishback.
Give thanks to the Most High JAH for all the blessings.
Special thanks to all my family and friends for all the love.
Much respect to The Resolvers and all the talented South Florida musicians that helped make this album.
To all the good friends we have and good friends we have lost.
ONE LOVE
FAVORITES
STANDARD REGGAE RIDDIMS
SATTA
REAL ROCK
DARKER SHADE
HIGH FASHION
MUST HAVE REGGAE ALBUMS
BOB MARLEY & THE WAILERS EXODUS
PETER TOSH EQUAL RIGHTS
BUNNY WAILER ROCK & GROOVE
MIGHTY DIAMONDS RIGHT TIME